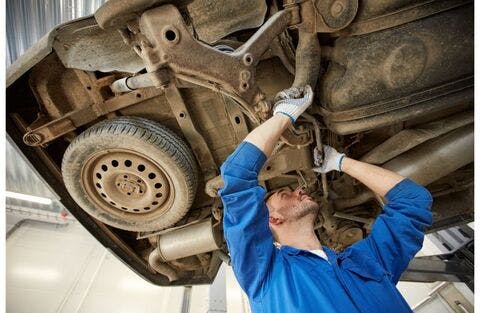 Autumn Maintenance
Toyota Service 101: Autumn Car Maintenance
Whether you're on the search for a pre-owned Toyota SUV or the service and care that will protect it on every ride, St. Cloud Toyota has what you need. Beyond matching you with the perfect vehicle for your next adventure, we help you ensure it runs properly all year long, with expert service support for every season.
Autumn Service Tasks
Routine Toyota service and care improve vehicle safety, efficiency, and comfort. And different seasons have different service needs. Here are a few common service tasks you'll want to schedule for the fall.
Air Filter Change
The air filter helps to capture dirt and debris from the air before they can damage the engine. In the summer, there is a lot of dust and pollen to contend with, so the air filter can quickly become clogged. Start the new season off right with a fresh air filter, and boost vehicle performance on every ride.
Battery Inspection
Extreme temperatures can cause the battery in your vehicle to lose capacity, which can mean difficulty turning your car over, dim interior and exterior lights, and other complications. It's a good idea to get your battery inspected after summer heat so you know if it needs to be replaced.
Wiper Blade Replacement
Fall weather can mean inclement driving conditions. There are more rainy days, and the leaves begin to fall, limiting visibility. That's where a new set of wiper blades can help. When you have new wipers on your vehicle, you'll be able to navigate any rainy fall day with ease.
These are just a few of the fall Toyota service tasks we'll address at St. Cloud Toyota, including items like brakes and oil changes. It's easy to protect and maintain your vehicle all year long with the support of our expert team, so schedule an appointment for the new season today.
Back to Parent Page