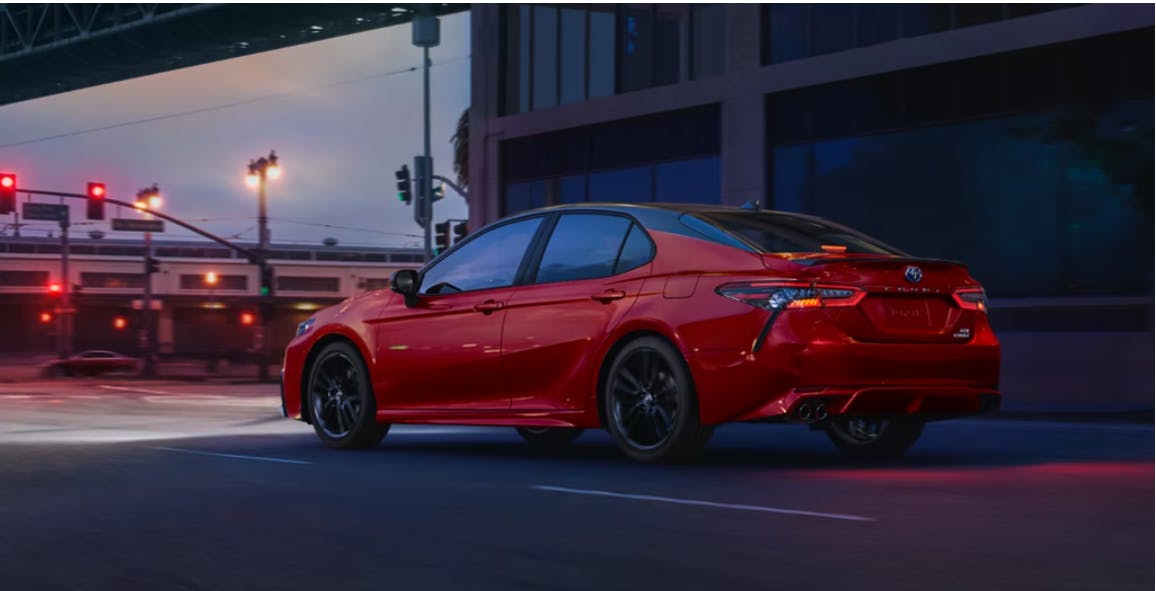 How Does the 2024 Toyota Camry Hybrid Powertrain Work?
Has the 2024 Toyota Camry Hybrid caught your eye? Are you new to the world of hybrids and wondering how they work? We're taking a closer look at St. Cloud Toyota.
Hybrid Powertrain
The 2024 Toyota Camry Hybrid is powered by a 2.5-liter Dynamic Force four-cylinder engine and two electric motors. The sporty midsize sedan delivers a 208 combined system net horsepower and up to 163 lb-ft of torque.
How It Works
A hybrid system uses both an internal combustion engine and electric motors to power the vehicle. The electric motor is powered by a battery and the engine uses fuel as its power source. Typically, they utilize electric power at low speeds (if conditions allow) and then switch to gasoline power as your speed increases.
Four-Mode Drive Switch
You can control your power and efficiency with the Four-Mode Drive Switch in the Toyota Camry Hybrid. It features EV, Eco, Normal, and Sport modes. With EV mode, you can prioritize electric power, which effectively reduces noise and emissions, while also preserving fuel.
Charging a Hybrid
A hybrid vehicle charges itself as you drive by drawing power from your internal combustion engine, as well as through regenerative braking. Regenerative brakes take the energy expelled as you slow or stop and direct it back to your vehicle's battery.
Hybrid Synergy Drive®
The 2024 Toyota Camry Hybrid features Hybrid Synergy Drive®, keeping the sedan both efficient and reliable. The sophisticated hybrid battery is placed under the rear passenger seat, so it doesn't compromise the generous trunk space.
Test Drive the 2024 Toyota Camry Hybrid Today
Is the efficient 2024 Toyota Camry Hybrid just what you've been looking for? Visit us at St. Cloud Toyota to take it for a test drive and see for yourself. Let's get out on the road today!
Back to Parent Page