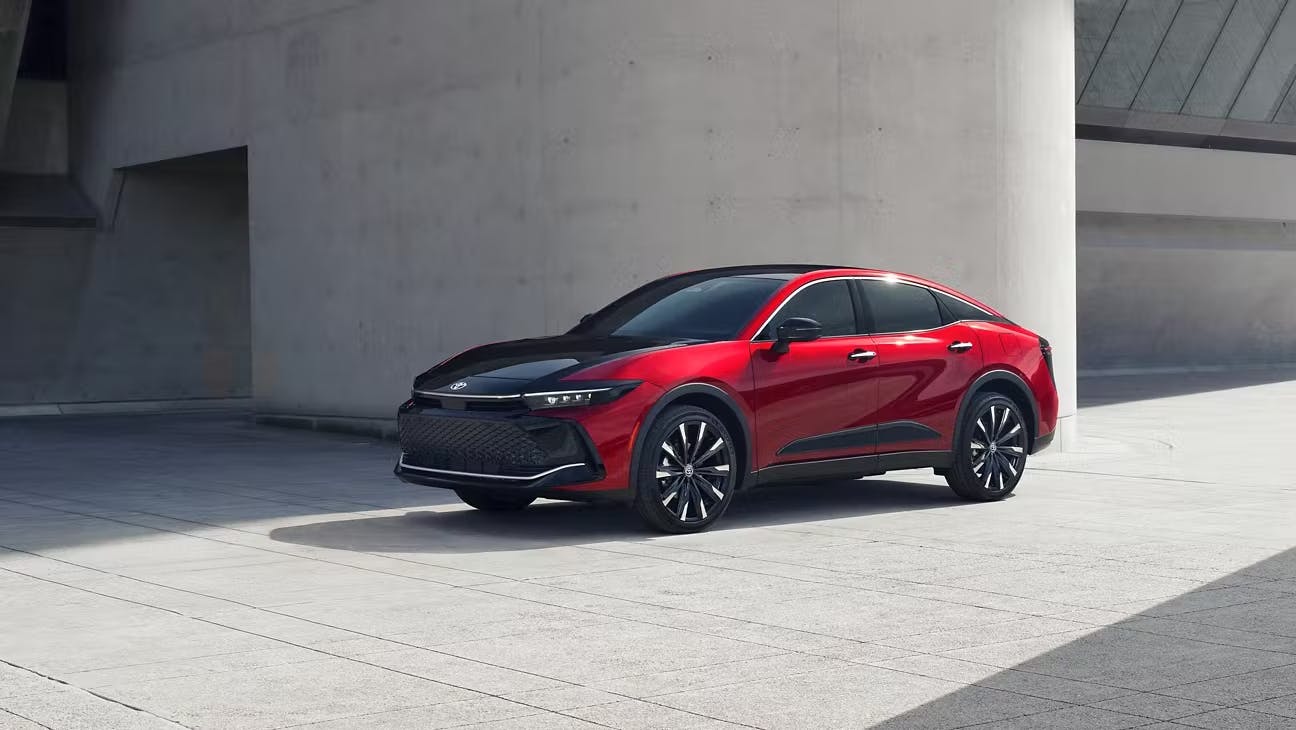 A Brief History of the Toyota Crown
The 2023 Toyota Crown is the latest in an exciting and unique lineup of Toyota Crown models and claims the crown as one of the most storied vehicles in the brand's history. Here at St. Cloud Toyota, we're excited to honor that legacy and to help drivers find the perfect new model to celebrate all the innovation, power, and luxury Toyota has to offer. Here's a closer look at the history of the Toyota Crown.
Early History
The Toyota Crown was the first Toyota vehicle to be imported into the United States after it was first produced in 1955. It also holds other impressive titles, including being the longest-running passenger vehicle in the Toyota lineup. In Japan, the Toyota Crown has been a mainstay of form and function, serving in many essential and official roles, such as that of a police vehicle, government vehicle, and taxicab.
The first four generations of the Toyota Crown, from 1958 to 1972, were available in North America, after which it was replaced with the Toyota Corona Mark II. The Toyota Crown even has its own insignia, unique for most automakers, in the style of a crown.
Modern History
The Toyota Crown has not been available in the United States since the fourth-generation models of the 1970s, but in 2022 Toyota welcomed it back with the sixteenth generation. The Crossover configuration is already available, and other body styles, including the Sedan, Sport, and Estate, are expected to arrive shortly.
The Toyota Crown has an exciting and rich history that includes international trade, high status, and unwavering support and loyalty from the automaker and its drivers. When it arrives at our Toyota dealership in Waite Park, you can enjoy the latest in power, tech, and comfort from a vehicle that has indeed seen it all. Call or stop by today to learn more.
Back to Parent Page