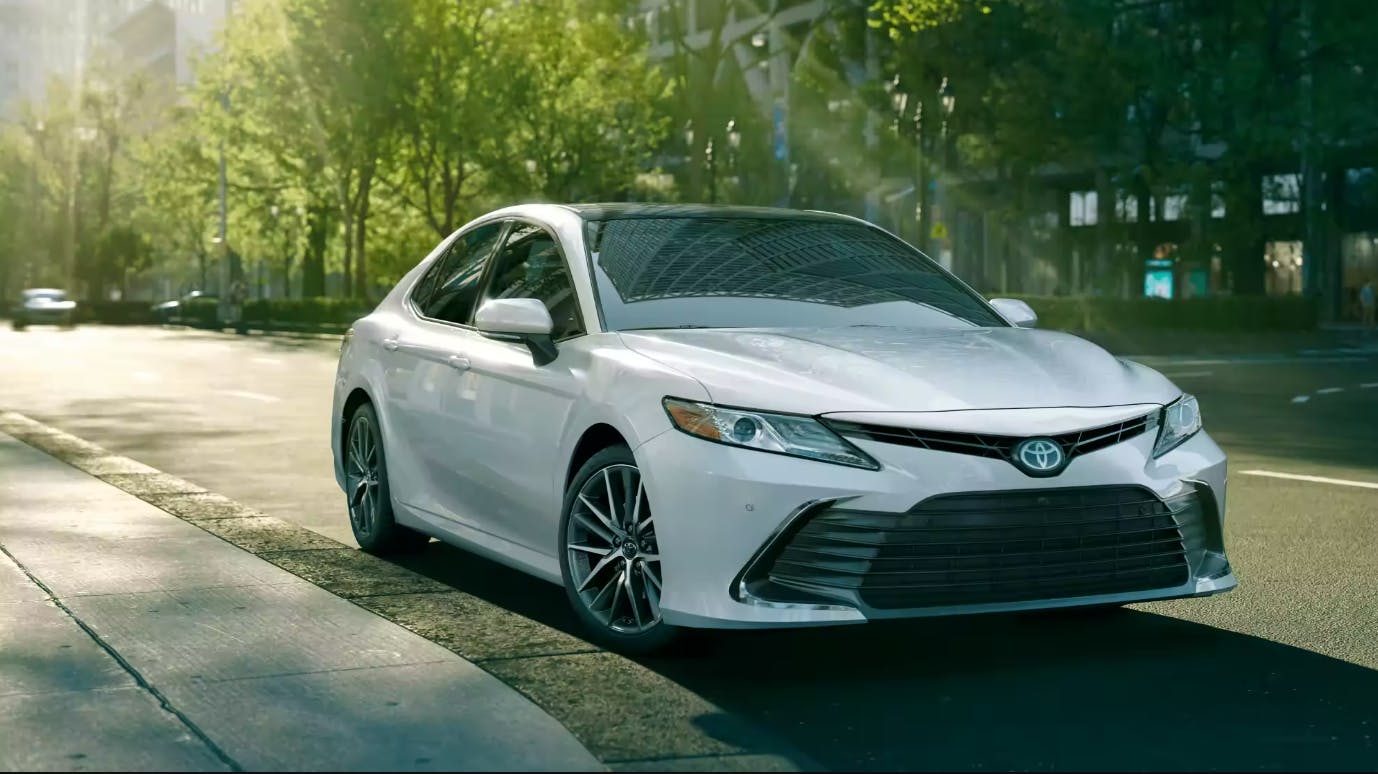 Can the 2023 Toyota Camry Hybrid Save You Money on Gas?
Tired of spending so much money filling up at the gas station? The 2023 Toyota Camry Hybrid, available now at St. Cloud Toyota, helps you avoid unnecessary pit stops its premium efficiency and hybrid powertrain.
Spirited Performance
Even with its efficient powertrain, the Toyota Camry Hybrid models still deliver spirited performance on every drive. They utilize a 2.5-liter dynamic force four-cylinder engine and a responsive electric motor to generate 208 combined horsepower and up to 149 lb-ft of torque.
Customized Power
You can easily customize your power with Eco, Normal, and Sport modes, so you can decide if you prefer performance or efficiency on every drive. There's also an EV mode that lets you drive strictly in electric power, at a limited speed, if conditions allow.
Use of Electric Power
Naturally, one of the best ways you can save on gas costs is by utilizing the electric motor. While a hybrid isn't designed to drive very far on electric power alone, it certainly helps to improve efficiency. The battery also recharges as you drive, through regenerative braking, so you'll never need to plug it in either.
Supreme Efficiency
Thanks to its hybrid powertrain, the Toyota Camry Hybrid is still remarkably efficient, even when you utilize gasoline power. That helps you stretch out every tank, which will certainly help you save on gas.
Lightweight Design
The Toyota Camry Hybrid is also designed to be as efficient as possible. It utilizes lightweight materials throughout, which will undoubtedly improve your gas mileage.
Buying the 2023 Toyota Camry Hybrid in Waite Park, MN
Ready to upgrade to the efficient 2023 Toyota Camry Hybrid? We encourage you to visit us at St. Cloud Toyota to take the sleek midsize sedan for a spin and discuss your buying options. Don't wait — come see us today!
Back to Parent Page