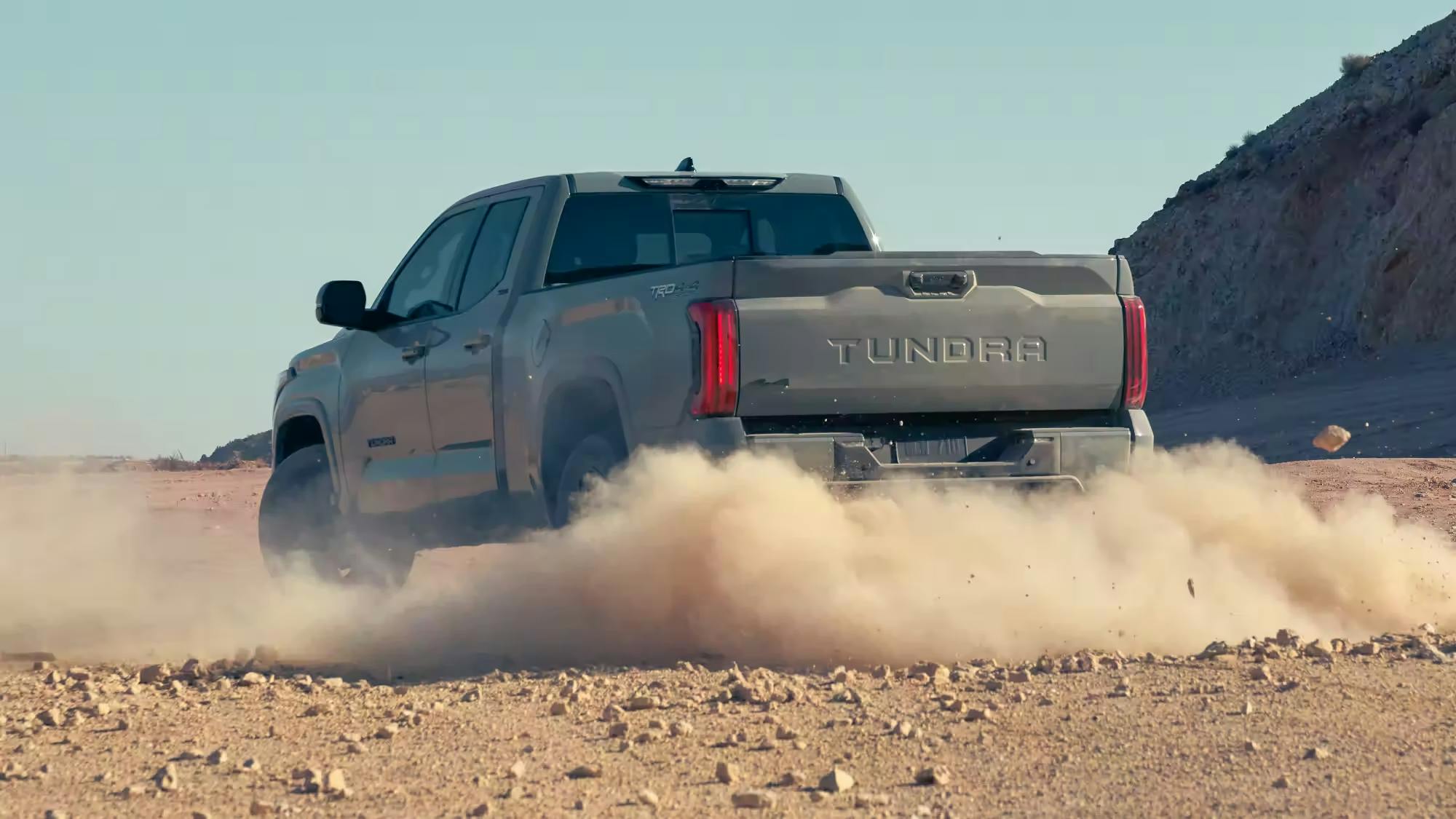 Winterize Your Toyota Vehicle at St. Cloud Toyota
It doesn't matter if you lease a new Toyota vehicle such as a 2016 Toyota Tacoma, you drive a Toyota certified pre-owned vehicle, or you own one of our used cars, now is the time to winterize your automobile. While you might not think this is necessary if you own one of our new 2016 Toyota models, winterizing your vehicle is one of the best ways you can protect the investment you've made in your automobile during the winter months regardless of your car's age.
If you're wondering why winterizing your vehicle is important, think about how rubber reacts to extended periods of extremely cold weather. When exposed to frigid temperatures, the rubber components in non-winter tires harden, which reduces the tires' ability to grip the road. Winter tires don't have this problem because they are made with special compounds that have been engineered to resist getting hard during cold temperatures. This means that winter tires will not lose their ability to adequately grip the road. Since winterizing your vehicle includes putting winter tires on your automobile, you can probably understand why you should winterize your car much better now.
Given the amount of snow and ice we typically get in our area, another aspect of winterizing your car involves your windshield wipers. As winter approaches, everyone at our Toyota dealership in Waite Park, MN recommends that you have your wipers changed to winter wipers. We suggest this because winter wipers are specially designed with rubber that prevents ice from accumulating on the blades of your wipers, providing you with an unobstructed, clear view out of your windshield.
Of course, there's a lot more that goes into winterizing a vehicle than simply changing your tires and wipers. As Toyota dealers, we know exactly what your vehicle needs to be ready for the chilly, wintry weather that's quickly heading our way. Whether you drive a 2016 Toyota Tacoma or another capable Toyota automobile, we encourage you to make an appointment with our Toyota service center to have your vehicle winterized now.
While winterizing your vehicle before winter arrives is a critical step toward protecting your car from harsh elements, you also need to keep up with your routine maintenance schedule throughout the year to fully protect your vehicle. As Toyota dealers who are always concerned about your safety, we'll check all of your car's components and systems every time you visit us for a maintenance appointment to ensure your automobile can continue to handle the rigors of winter. Servicing your car regularly can prevent you from being stranded along the side of the road in weather that might be dangerously cold this winter so don't forget to bring your car to our Toyota dealership when it needs a maintenance appointment.
As a general rule, it's time to have your Toyota vehicle winterized no later than when the temperature dips to a point where you can see your breath outside. Even though it may seem like summer just ended, we're not far from chilly temperatures creeping into our area for the duration of the season. Make an appointment with St. Cloud Toyota to have your automobile winterized today.
Back to Parent Page