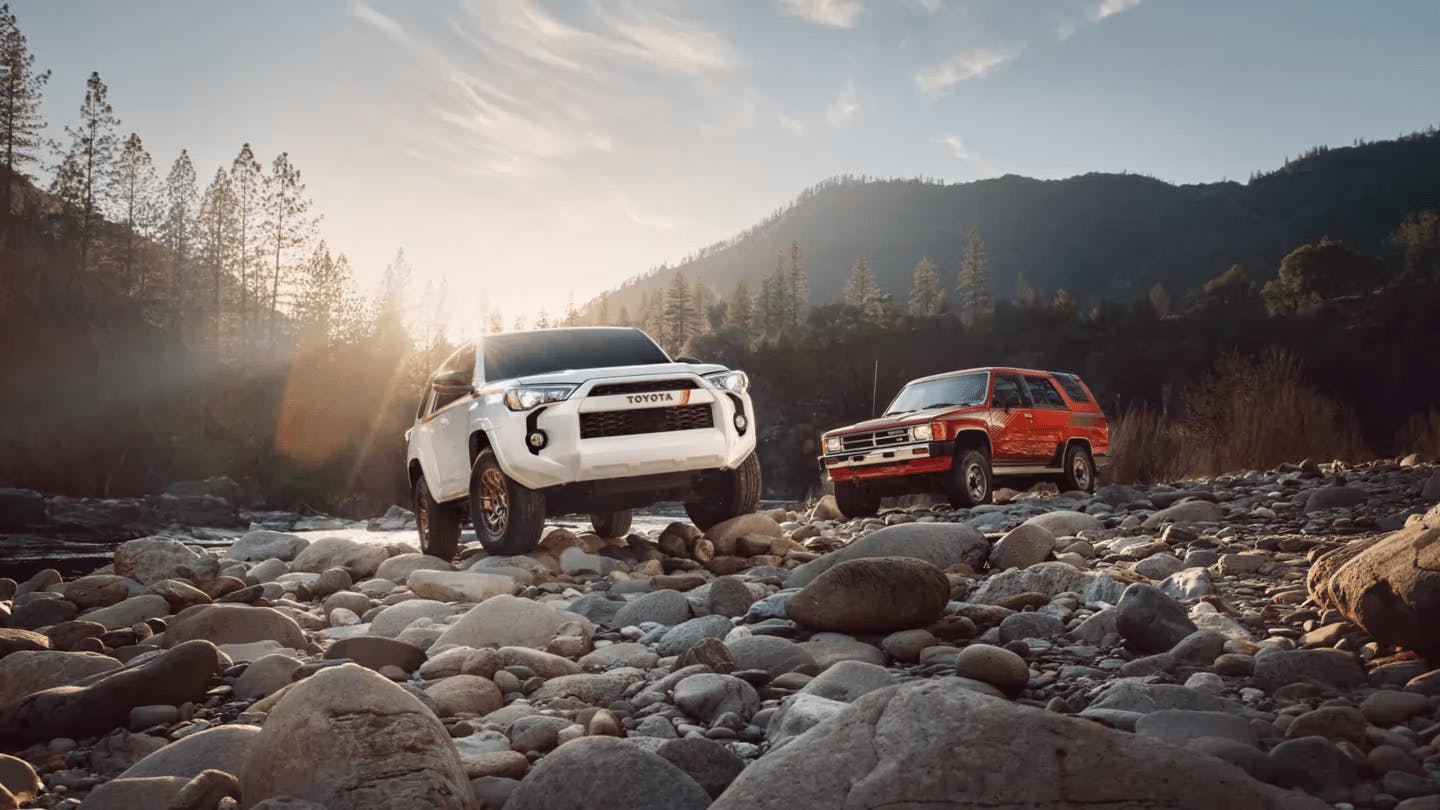 What's The Difference Between a Toyota Crossover and a SUV at St. Cloud Toyota?
If you desire more from your vehicle, consider taking a look at the options available in Toyota SUVs or crossovers. At your local Toyota dealerships in Minnesota, you will find a great selection of top models that provide you with performance, style, cargo room and off-road capabilities. All of these have come to be expected from the Toyota name.
What Is A Crossover?
A crossover, a popular newer type of vehicle, is one that has the design of a car when talking about the body style. A crossover has the uni-body of a car. The uni-body means that the crossover has just one piece that makes up the frame of the vehicle. A crossover is also built to handle the ride quality you get in a car. Most crossovers available today come equipped with locking differentials, adjustable ride heights and all-wheel drive systems that are more advanced than in cars. Because of the structural rigidity, drivers will find that a crossover will perform well on paved roads. A crossover such as a 2017 Toyota RAV4.
Crossovers at a Glance:
Unibody frame

Excellent performance

Cargo Room
What Is An SUV?
As you browse through various Toyota models, you will find that an SUV has a comparable set up as the chassis of a truck. This is referred to as a "body on frame," where the body of the SUV is built separate from the frame and then put together after the fact. There is some gray area when it comes to Crossovers and SUVs, which leads many to refer to both vehicle types as SUVs. An SUV is built to conquer terrain that is more challenging. An SUV can also haul larger payloads compared to a Crossover. SUV designs are getting more efficient as fuel economy has improved. If you need to tow a boat or camper, love to traverse the terrain, or have plenty of adventures on your schedule, take a look at the 2017 Toyota Sequoia.
SUV at a Glance:
Towing Capabilities

Larger Payload

Built on Truck Chassis
Comparing Toyota Crossovers and SUVs
In the end, you might find that Toyota crossovers and SUVs are quite similar. Many drivers admit that it comes down to their preference in features, safety ratings and body style. Crossovers and SUVs will give you great space for the family and for cargo, as well as excellent visibility on the roads. If you are ready to drive off in a brand new Toyota, visit St. Cloud Toyota.
Back to Parent Page